Product Description
EN14525 DN600 ductile cast iron di wide range flexible flange couplings
 
Product Description
APPLICATION
Universal flange adaptor is also called wide range flange adaptor, tolerance range flange adaptor .
 It can fit most standard pipe materials and therefore dramatically reduces the stocks of dedicated couplings.
 It is suitable for steel , GRP, PVC, PE, Ductile Iron , Cast Iron and Asbestors Cement pipes.
 Size from DN40-DN2000
PRESSURE
PN10, PN16, PN25. Flange according to ISO2531/ EN545,/EN1092
MATERIAL
| | |
| --- | --- |
| Body | Ductile Iron GGG50/40 |
| Gland | Ductile Iron GGG50/40 |
| Gasket | EPDM according to EN681-1 |
| Bolt &Nut | Galvanized carbon steel / hot dip galvanized steel/dacromet coating steel 4.8/8.8 grade |
| Coating | Fusion boned epoxy more than 250 micron/ Rilsan Nylon |
Item No.

Item Name

Material

Specification

1

Body

Ductile Iron

GGG50

2

End Ring

Ductile Iron

GGG50

3

Gasket

Rubber

EPDM or NBR

4

Bolt

Galvanized Steel

ISO898-1:1999

5

Washer

Galvanized Steel

 

6

Nut

Galvanized Steel

ISO898-2:1992

7

Cap

Plastic

 
Please contact us for more detail , package,delivery time and shipment.
welcome your enquiry ,we will do our best to support.
Detailed Photos
Related Products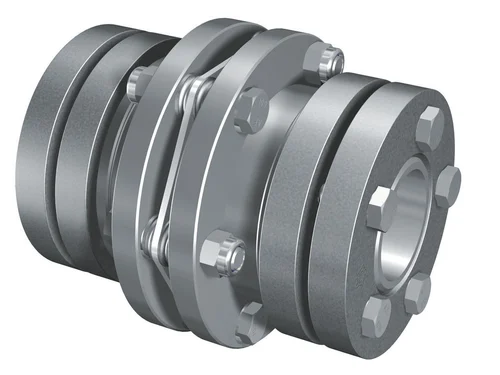 How does a flexible coupling handle electrical insulation between shafts?
Flexible couplings are typically not designed to provide electrical insulation between shafts. In most cases, flexible couplings are used solely for the purpose of transmitting mechanical power from one shaft to another while accommodating misalignment and absorbing shocks and vibrations. They do not offer any electrical isolation or insulation properties.
When electrical insulation is required between two rotating shafts in a system, additional components or specialized couplings are used. For applications where electrical isolation is necessary, insulated couplings or special insulation components can be employed. These types of couplings feature insulating materials, coatings, or designs that prevent electrical current from flowing between the connected shafts.
Insulated couplings can be beneficial in certain applications, such as electric motor drives or systems involving sensitive electronics. They help prevent stray currents, ground loops, and electrical interference that could potentially damage equipment or affect the accuracy of electronic signals. However, it is important to note that not all flexible couplings provide this electrical insulation capability, and users should carefully select couplings that meet the specific electrical isolation requirements of their application.
Summary: Flexible couplings, as standard mechanical components, do not inherently provide electrical insulation between shafts. They are primarily used for mechanical power transmission and misalignment compensation. If electrical insulation is needed between rotating shafts, insulated couplings or specialized components with insulating properties should be chosen to meet the specific requirements of the application.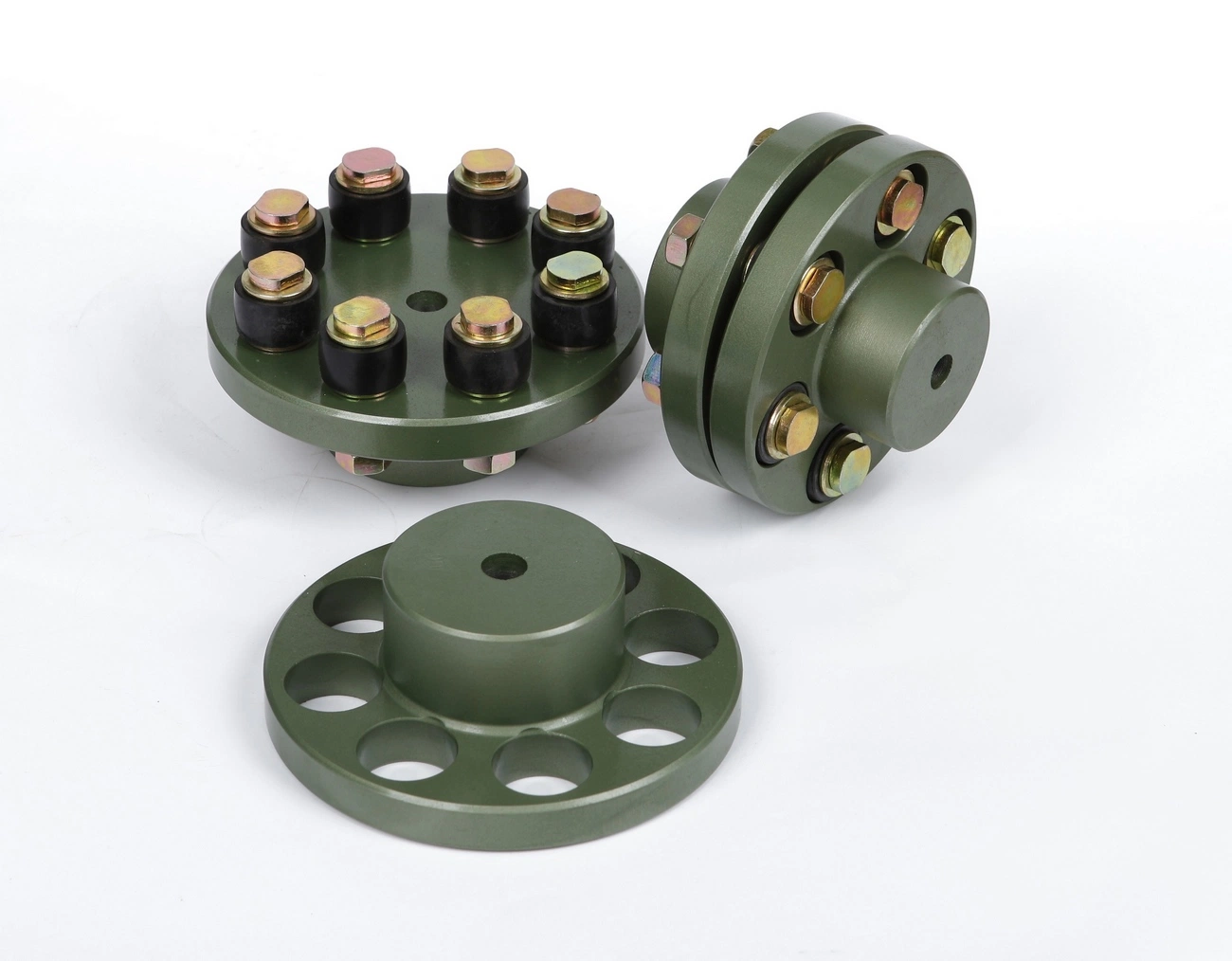 How does a flexible coupling contribute to reducing maintenance and downtime costs?
A flexible coupling plays a significant role in reducing maintenance and downtime costs in mechanical systems. Here are the ways in which it achieves this:
Misalignment Compensation: Flexible couplings can accommodate both angular and parallel misalignments between shafts. By absorbing and compensating for misalignment, they reduce wear and stress on connected equipment, minimizing the risk of premature failures and the need for frequent adjustments.
Vibration Damping: Flexible couplings dampen vibrations and shock loads in the system. This not only protects the connected components from excessive wear but also reduces the likelihood of damage to bearings, seals, and other critical parts, which would otherwise require frequent replacement or repair.
Protection Against Shock Loads: In applications where sudden starts, stops, or load fluctuations occur, flexible couplings can absorb and dissipate some of the shock loads, preventing potential damage to machinery. This feature extends the equipment's lifespan and minimizes unplanned downtime.
Longevity of Components: By reducing stress and wear on connected components, flexible couplings contribute to their longevity. Components such as bearings, shafts, and gears are subject to less strain and fatigue, resulting in extended service intervals and reduced replacement costs.
Easy Installation and Maintenance: Flexible couplings are relatively easy to install and require minimal maintenance. Routine inspections to check for wear or damage can be done without significant downtime, allowing proactive maintenance to address any issues before they escalate.
Adaptability to Operating Conditions: Flexible couplings can handle variations in operating conditions, such as temperature fluctuations and different types of loads. Their ability to accommodate changing conditions reduces the need for frequent adjustments or component replacements due to environmental factors.
Reduced Downtime during Maintenance: In the event of maintenance or equipment repairs, flexible couplings can be quickly disconnected and reconnected, minimizing the downtime required for servicing. This quick replacement reduces production losses and improves overall system efficiency.
Overall, the use of flexible couplings in mechanical systems promotes reliability, extends the life of equipment, and helps prevent costly breakdowns. By reducing maintenance and downtime costs, flexible couplings contribute to improved productivity and profitability for industrial operations.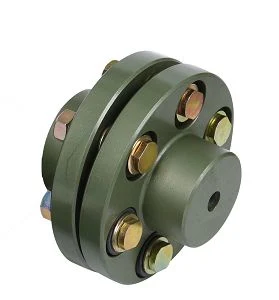 How do flexible couplings compare to other types of couplings in terms of performance?
Flexible couplings offer distinct advantages and disadvantages compared to other types of couplings, making them suitable for specific applications. Here is a comparison of flexible couplings with other commonly used coupling types in terms of performance:
Rigid couplings are simple in design and provide a solid connection between two shafts, allowing for precise torque transmission. They do not offer any flexibility and are unable to compensate for misalignment. As a result, rigid couplings require accurate shaft alignment during installation, and any misalignment can lead to premature wear and increased stress on connected equipment. Rigid couplings are best suited for applications where shaft alignment is precise, and misalignment is minimal, such as in well-aligned systems with short shaft spans.
Flexible couplings, as discussed previously, excel at compensating for misalignment between shafts. They offer angular, parallel, and axial misalignment compensation, reducing stress on connected components and ensuring smooth power transmission. Flexible couplings are versatile and can handle various applications, from light-duty to heavy-duty, where misalignment, vibration damping, or shock absorption is a concern. They provide a cost-effective solution for many industrial, automotive, and machinery applications.
Oldham couplings are effective at compensating for angular misalignment while maintaining constant velocity transmission. They offer low backlash and electrical isolation between shafts, making them suitable for precision motion control and applications where electrical interference must be minimized. However, Oldham couplings have limited capacity to handle parallel or axial misalignment, and they may not be suitable for applications with high torque requirements.
Gear couplings are robust and can handle high torque levels, making them suitable for heavy-duty applications such as mining and steel mills. They offer good misalignment compensation and have a compact design. However, gear couplings are relatively more expensive and complex than some other coupling types, and they may generate more noise during operation.
Disc couplings provide excellent misalignment compensation, including angular, parallel, and axial misalignment. They have high torsional stiffness, making them ideal for applications where accurate torque transmission is critical. Disc couplings offer low inertia and are suitable for high-speed applications. However, they may be more sensitive to shaft misalignment during installation, requiring precise alignment for optimal performance.
The choice of coupling type depends on the specific requirements of the application. Flexible couplings excel in compensating for misalignment and vibration damping, making them versatile and cost-effective solutions for many applications. However, in situations where high torque, precision, or specific electrical isolation is necessary, other coupling types such as gear couplings, disc couplings, or Oldham couplings may be more suitable. Proper selection, installation, and maintenance of the coupling are essential to ensure optimal performance and reliability in any mechanical system.



editor by CX 2023-08-10